One of the few benefits of living in an area where terms like "polar vortex" and "snow-mageddon" are bandied about is that you have the right, nay, the duty, to pull out the crockpot or dutch oven and put something yummy in it.
(Nerdy Game of Thrones warning ahead) Seriously, it's so cold right now, all I want to do is curl up by my squid-themed fireplace, grab my adorable direwolf puppy, and eat something delicious.
Unfortunately I don't have a fireplace, squid-themed or regular, and my direwolf hates the cold even more than I do. But I can definitely manage the delicious part.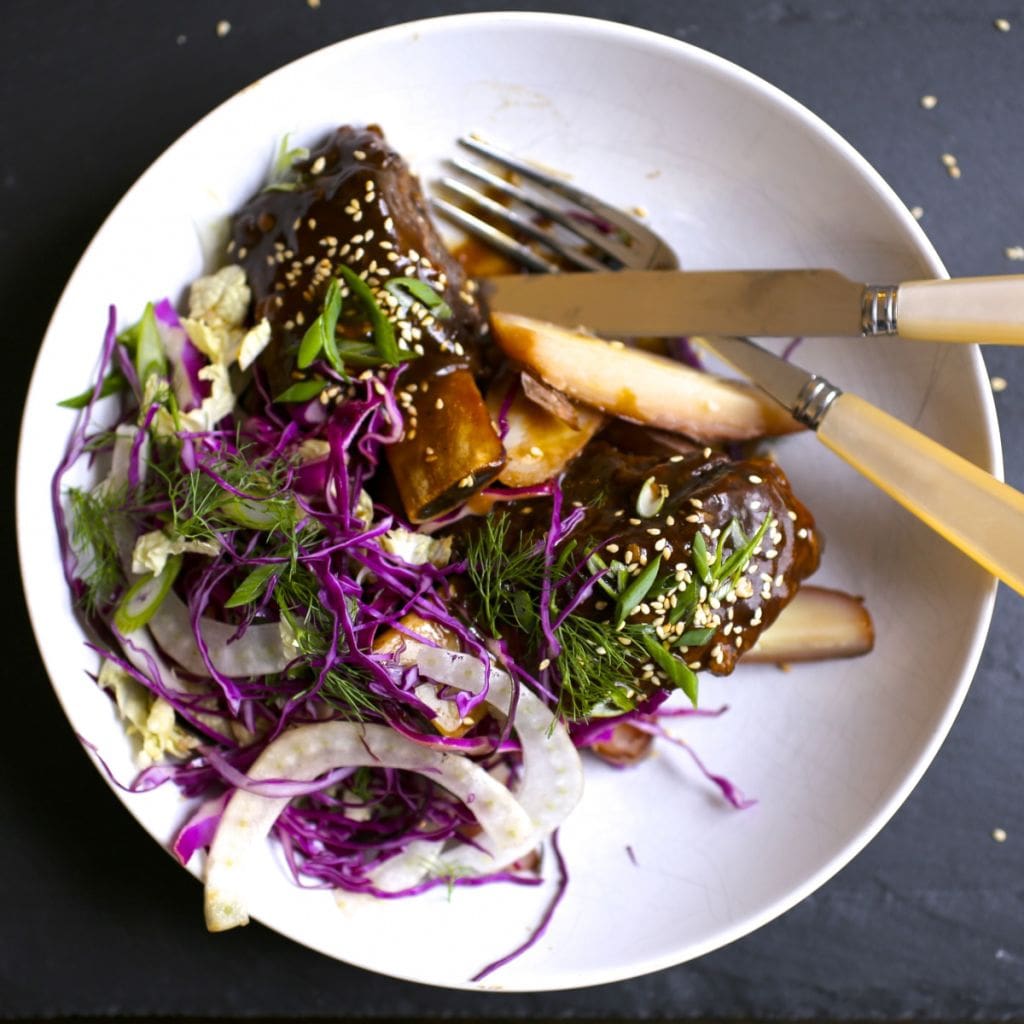 Short ribs are great because they're not terribly expensive, taste amazing and are incredibly easy. The only things you need to remember are to use the right cut for the recipe you're making and leave yourself enough time to cook them low and slow.
In fact, I'm a huge fan of making them a day ahead. They actually taste better when they're reheated, plus it's so much easier to de-fat the sauce when it's cold. Win-win. The only problem with making them in advance is that on the day you cook them, your house will smell like delicious short ribs that you will have to wait to devour. Lose-lose!