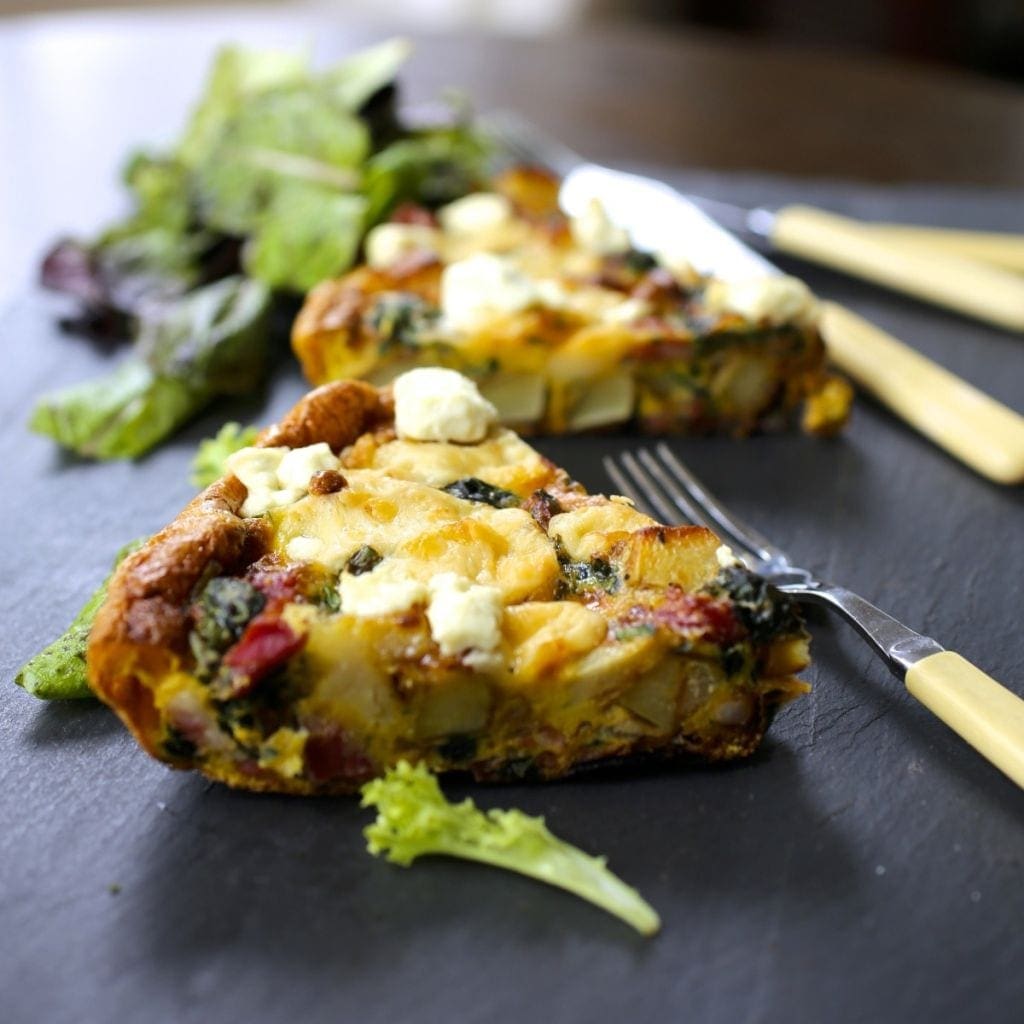 You know those times when you look in the fridge and think, "meh". You might have a little bit of this and a little leftover that but seemingly not enough of any one thing to actually make something? Well, that's me about 75% of the time.
While I definitely get inspired and enjoy the process of shopping and cooking (and photographing and blogging), there are many more days when I'm just really busy and can't even think about what to make for dinner until I'm fifteen minutes past being really bloody hungry.
That's when I like to make a fritatta. Seriously, you can pretty much throw anything in it and it will work. (Edible, anything edible). Have a potato or two? Great, chop it up! A bag (or frozen box) of spinach? That'll work. Weird little bits of several kinds of cheeses? Why not. No one's looking. As we say in Brooklyn, "do you". (I'm so, so sorry).
The great thing about a fritatta is that as long as you have enough eggs to bind it all together, pretty much anything is going to work. Sure, you have to think a bit about what flavors go together. That really stinky, pungent bleu cheese may not work so well with, say, shrimp but would be delicious with bacon and onion (and shrimp would be fantastic with corn and scallions).  Just think about what you have available, what tastes good together and don't overthink it.
This particular recipe is just what I had on hand (and it's a nice combo) but you should feel free to substitute any ingredient you want (except the eggs, of course).