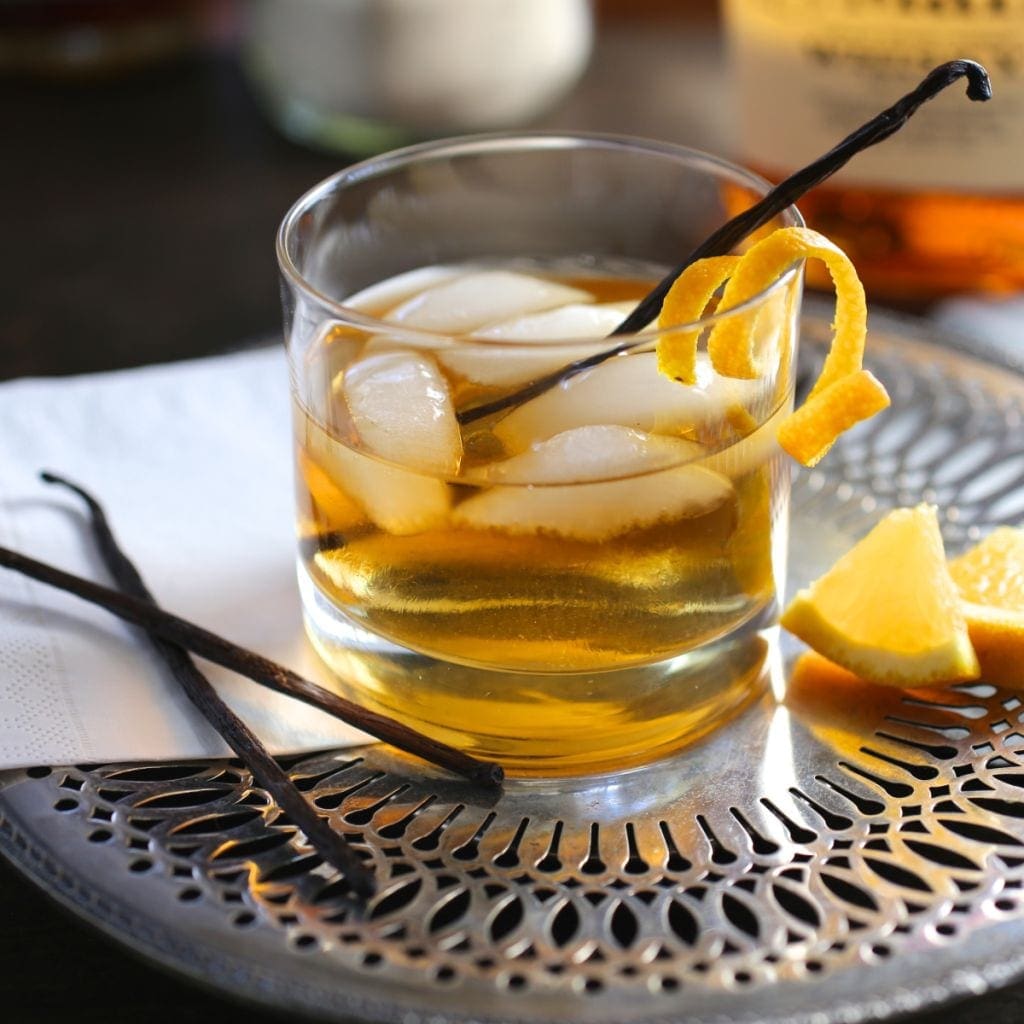 Like our Maple Syrup version, this modern update on the classic Old Fashioned combines the warmth of vanilla bean with fresh orange peel and citrus bitters. The result is a little sweet, very smooth and dangerously drinkable.
---
I think my deep and long standing love of all things vanilla began in an unexpected place. A pharmacy, to be exact. Not just any pharmacy, though. I'm talking about the original Kiehl's on 13th street in New York City, founded in 1851 and a fixture of my East Village life in the 1990's.
The original Kiehl's was a magical place where anyone, even a ragged little teenager with a green mohawk and a bad attitude, could wander in and leave with a bag stuffed with samples of amazing creams and lotions. The eclectic store had beautiful Indian motorcycles and an apothecary table straight out of Hogwarts, filled with vials of amazing scents. Dozens of different flowers, herbs like coriander and mint, varieties of citrus. And my favorite winter scent, vanilla.