This farro salad with butternut squash and hardy kale lets you imagine it's actually spring while using up the last of your winter produce.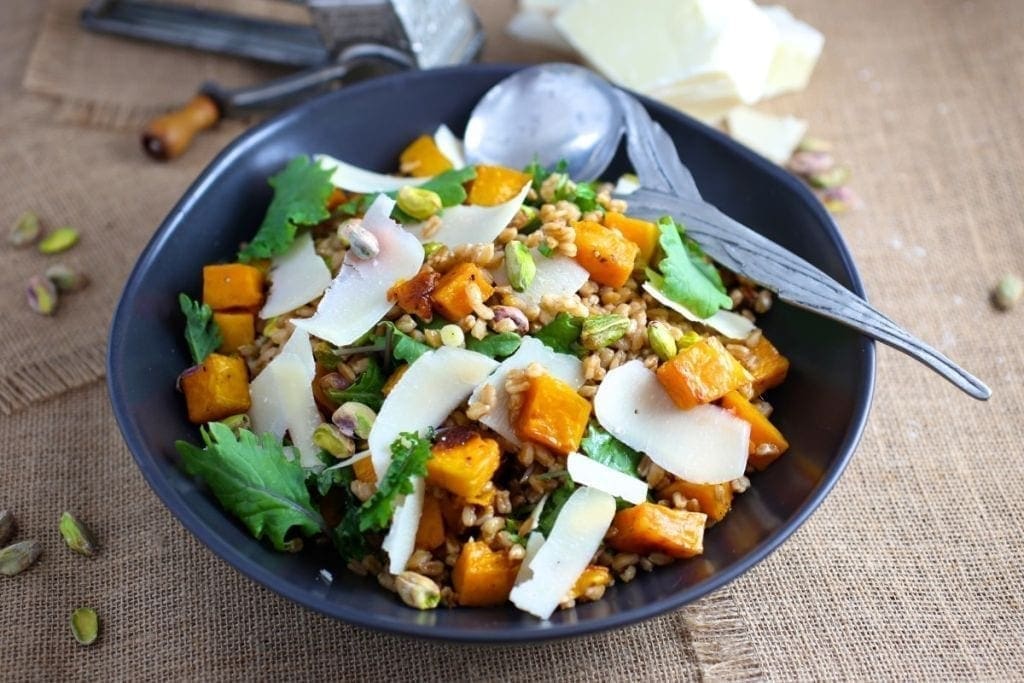 Yay, it's officially Spring! Also boo, it's officially snowing.
Here in the Hudson Valley we had one fleeting afternoon of warmth but then, like a high school bully who tells you your sneakers are cool so you'll look down and then flicks you on the forehead, we got sucker punched.  Even the chickens were like, "Seriously? We are so over this," when I went to the coop this morning.
Every year I forget that Spring vegetables like ramps and asparagus don't start to show up at the Farmer's Market until mid-April at the earliest so right now, it's mostly the same selection you find in Fall. Which is not a terrible thing when you can get great stuff like butternut squash, apple cider and baby kale.