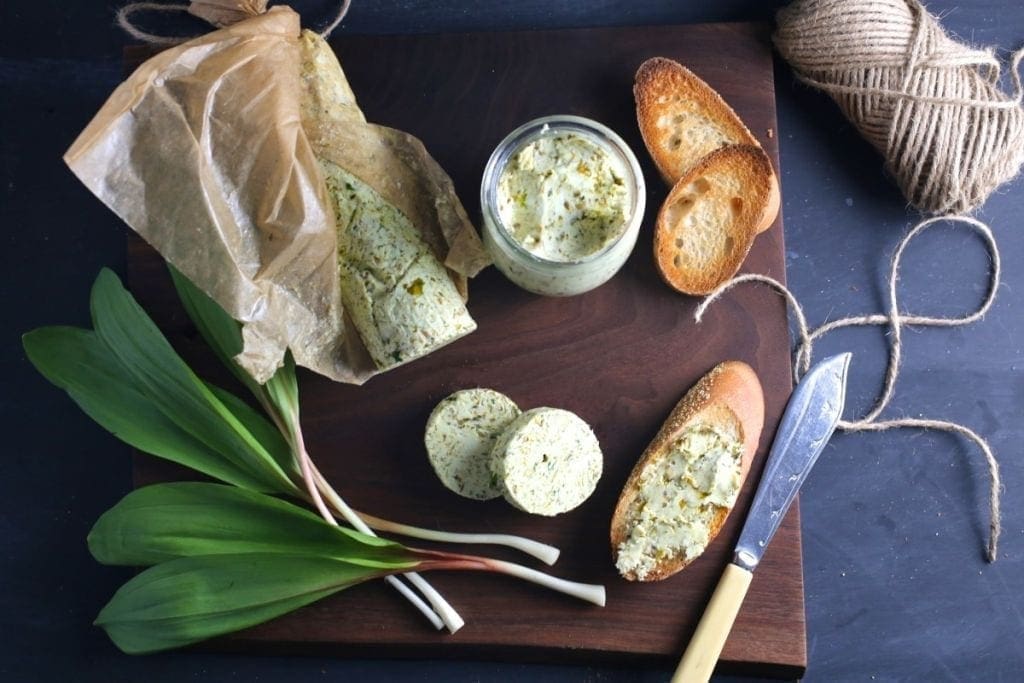 Ramps, also known as wild leeks or wild garlic, are a seasonal delicacy gone all too quick. Extend the season by making delicious Ramp Butter which can be frozen and enjoyed all year. 
"Ahem," [Taps mic, looks around nervously]. "It all started around '98. '99. It was like they were giving it away, you know? We just thought, 'hey, these are pretty good!'. We didn't understand. We didn't know what would happen." [Squares shoulders, takes deep breath]. "My name is Emily, and I am addicted to ramps."
This is me at the farmer's market during ramp season.
I feel a tiny bit bad about evangelizing a vegetable that can be very hard to find but this was just too good not to share. Making ramp butter, along with pickling, is one of the best ways to preserve ramps so you can enjoy them all year round.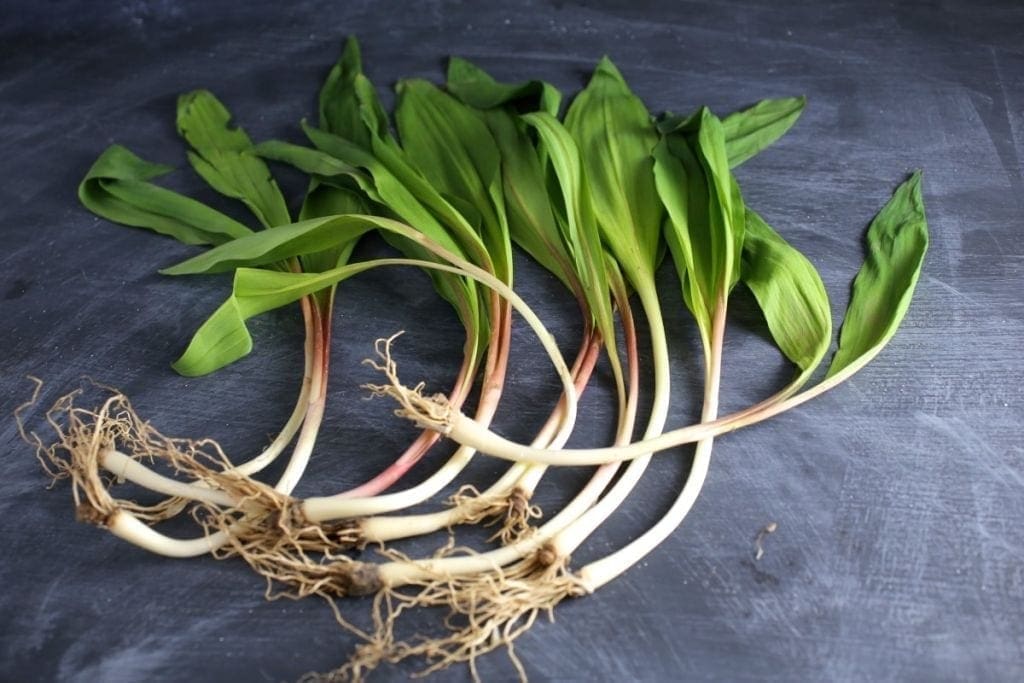 For those of you who are unfamiliar with ramps, I'm going to shamelessly cut and paste the description from our last ramp post, Brown Butter Ramps and Oyster Mushrooms on Ricotta Crostini;
Your basic ramp, Allium ursinum, is a North American species of wild onion that grow across eastern Canada and the eastern United States. I know that doesn't sound very exciting but they have a unique oniony-garlicky flavor that, if you like that kind of thing, is really fantastic. They are also notoriously difficult to cultivate and their growing season is very short, so they are a true delicacy. That means crazy people (me), will travel far and wide to find them, so if you're lucky enough to have them in your region, don't expect to saunter over to the farmer's market at noon and expect to find any left (because I got there at 7 and bought them all).