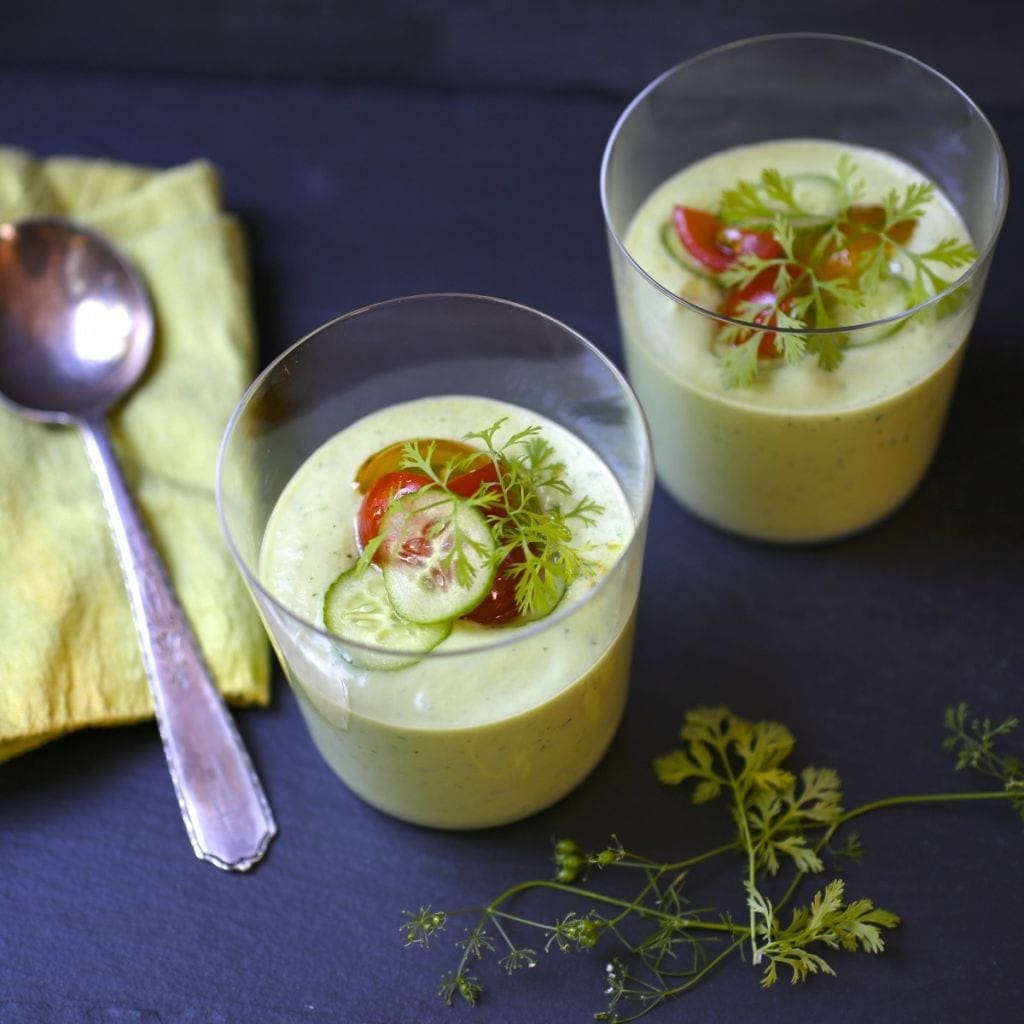 Healthy and refreshing, but oh so satisfying, our fresh and zesty Chilled Cucumber & Avocado Soup is what you want to eat when the weather turns hot. It puts the ahhhh in spa food. 
SCENE 1. INTERIOR. DAY. It's brutally hot outside. Matt and Emily (plus a dog, two cats and five chickens) are sprawled all over the living room, fanning themselves.
MATT: It'll be July 4th soon! We should make something appropriately red, white, and blue, like you Americans (sniff)… enjoy.
EMILY: First, (waving citizenship papers) that's *we* Americans, buddy, and second, what do we have in the pantry that's red and blue?
MATT: I WILL FIND OUT. (Matt disappears into the pantry for several hours. Cue special effect of the hands of a wall clock spinning forward. Eventually he re-appears with a can of tomatoes and a ball of blue string.)
EMILY: (Long, long pause). What other colors do we have?
MATT: (Chews on the ball of blue string, thoughtfully, and looks out of window at the deck, where a Triffid-like mass of herbs threatens to destroy the house.) Green. Lots and lots of green.
EMILY: THAT GIVES ME AN IDEA. (Grabs sunglasses and a large pair of scissors, heads outside.) Get ready to be…(lowers sunglasses enough to peer over them)…REFRESHED.