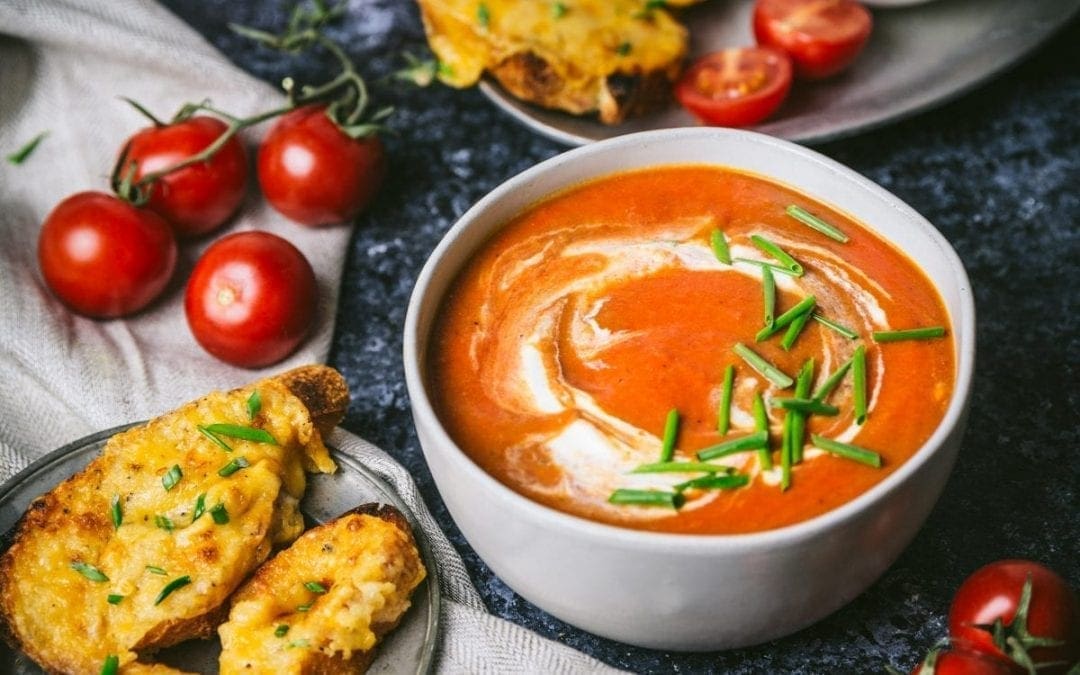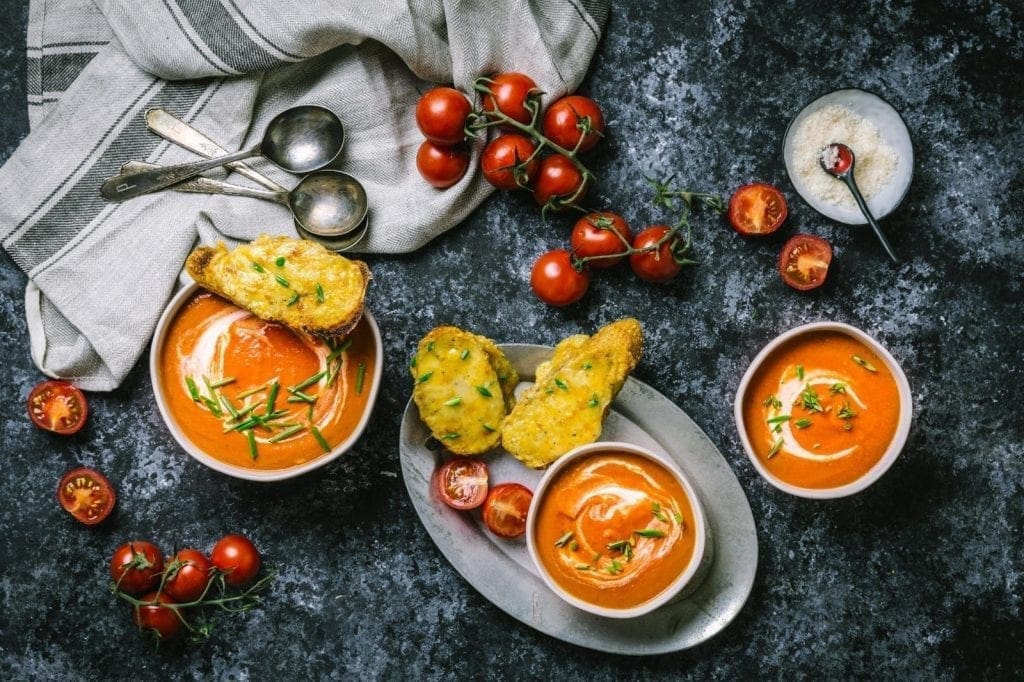 Our weeknight-friendly Creamy Tomato Soup is a favorite of kids and adults alike. Canned and sun-dried tomatoes give it loads of flavor, along with fresh herbs and a creamy swirl of Mascarpone cheese. Instead of plain old grilled cheese, we've paired it with the most delicious and buttery Roasted Garlic Cheesy Toast.
There's something to be said for flavor combinations that kids love. Peanut butter and Jelly? Awesome. Tater Tots and ketchup? Move over Timmy, we want some too. Tomato soup and grilled cheese? Happy dance. And while, yes – you can heat up a can of Campbell's and grill up some white bread with a slice of American cheese in the middle – for most adults it's going to taste a little blah – somehow both too sweet, too salty and still bland. And while we're not sticklers or anything, we try to keep our processed food intake to a minimum, especially when cooking a recipe like this from scratch is easy and gives you wildly better-tasting results, to boot. 
No Results Found
The page you requested could not be found. Try refining your search, or use the navigation above to locate the post.