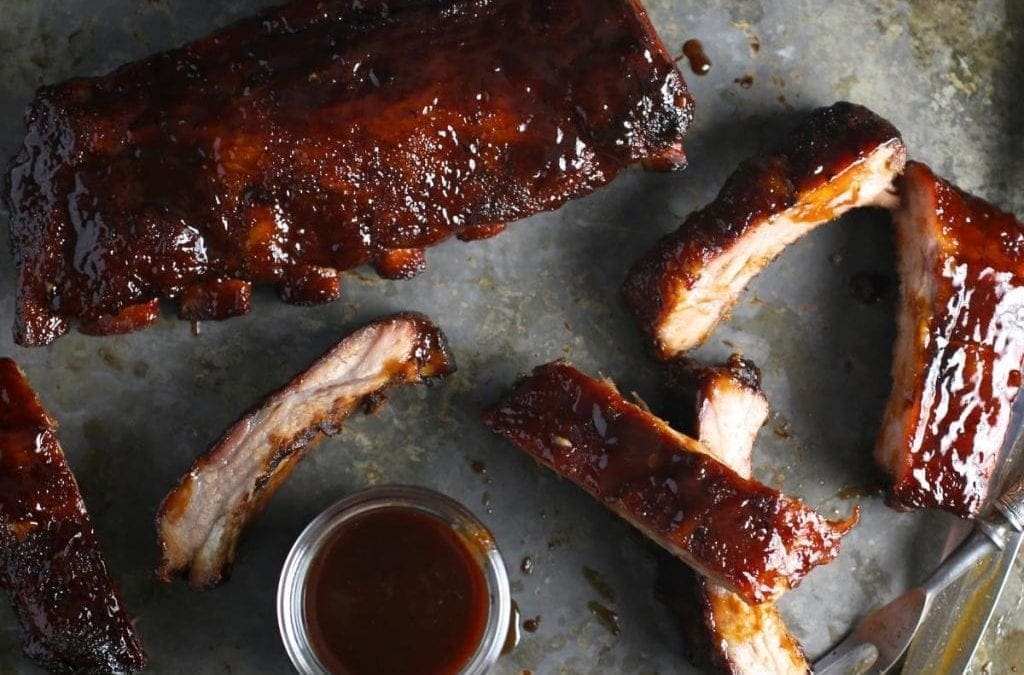 Our new cookbook is out now — and its focus is one of our favorite ingredients: booze! We show you how to use the cooking properties of beer, wine, bourbon and more to make your dishes pop!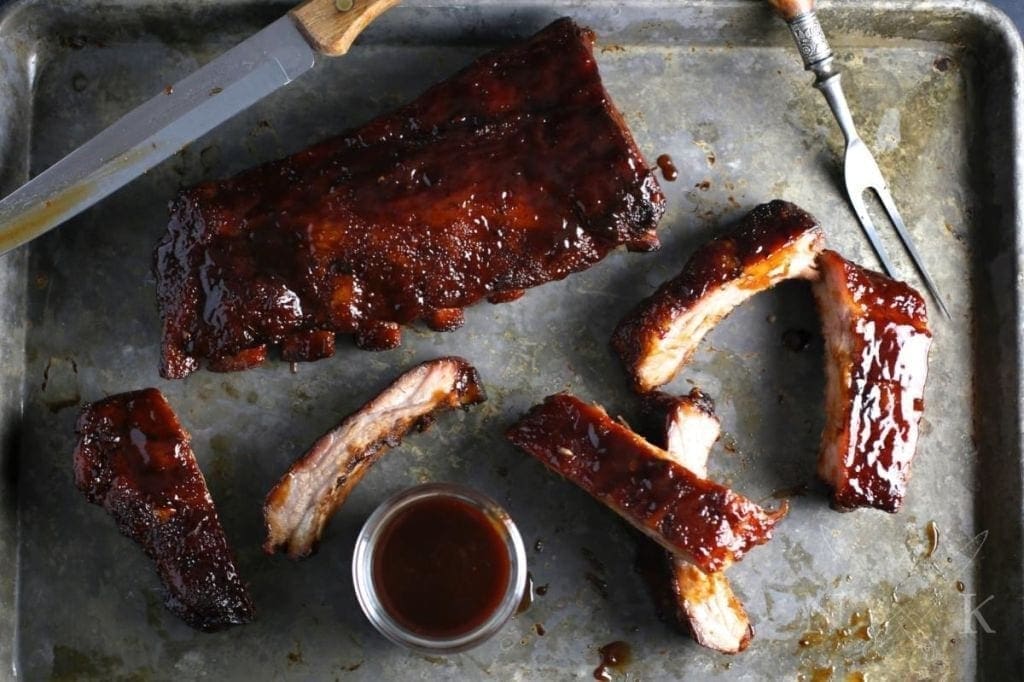 You don't have to be a grill master to make perfect bourbon honey ribs because there is an easy, no-fuss technique that works every single time. And our homemade BBQ sauce will knock your oven-mitts off. It's sweet, spicy and you're going to want to slather it on everything! 
(While we're catching up on some site administration behind the scenes – and recovering from exhausting winter colds – we decided this recipe from a few years back would be a great fit for any upcoming sporty-type television events. This was originally posted as a summer recipe, but since these ribs get cooked in your oven, you can make them every damn month of the year, rain or shine.)
Back when I was just a wee sprout gazing through my window at New York City, I often wondered what life would be like if I lived in a house instead of an apartment. What it would be like to stand outside on a patch of earth and say "mine!" and know it was true.
Well, it took me a very long time to get there but I finally got my little patch. The fact that it's a hilly, weedy little patch covered with poison ivy and crab grass doesn't dampen my enthusiasm one bit. Okay, maybe a little bit, but just you wait, in twenty or thirty years this yard will be … a tiny bit nicer (we work slowly).
One thing I've discovered since living in a house: standing on a deck with a cocktail in hand whilst some form of meat sizzles on a grill is one of life's pleasures. Another thing I've discovered: it is nearly impossible to make meltingly tender ribs on a grill unless you are a grill master. (We are not even Grill Journeymen.)
No Results Found
The page you requested could not be found. Try refining your search, or use the navigation above to locate the post.