Our new cookbook is out very soon — and its focus is one of our favorite ingredients: booze!
We show you how to use the cooking properties of beer, wine, bourbon and more to make your dishes pop!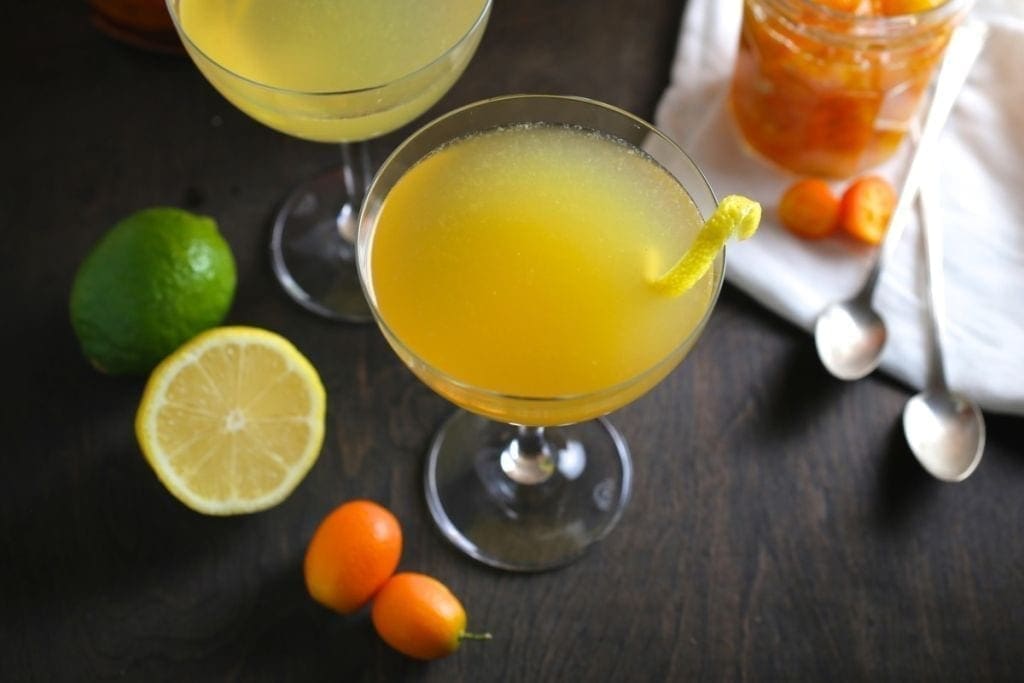 I love tart drinks but I hate commercial sour mix (too many memories of cheap margaritas and the horrors that come from imbibing them with youthful abandon). What's nice about this cocktail is that the tart flavor comes from three kinds of citrus (lemon, lime and kumquat) so it's fresh and light, not cloying and chemical-tasting.
This was Matt's favorite of the three cocktails we made using our Kumquat-Ginger Syrup.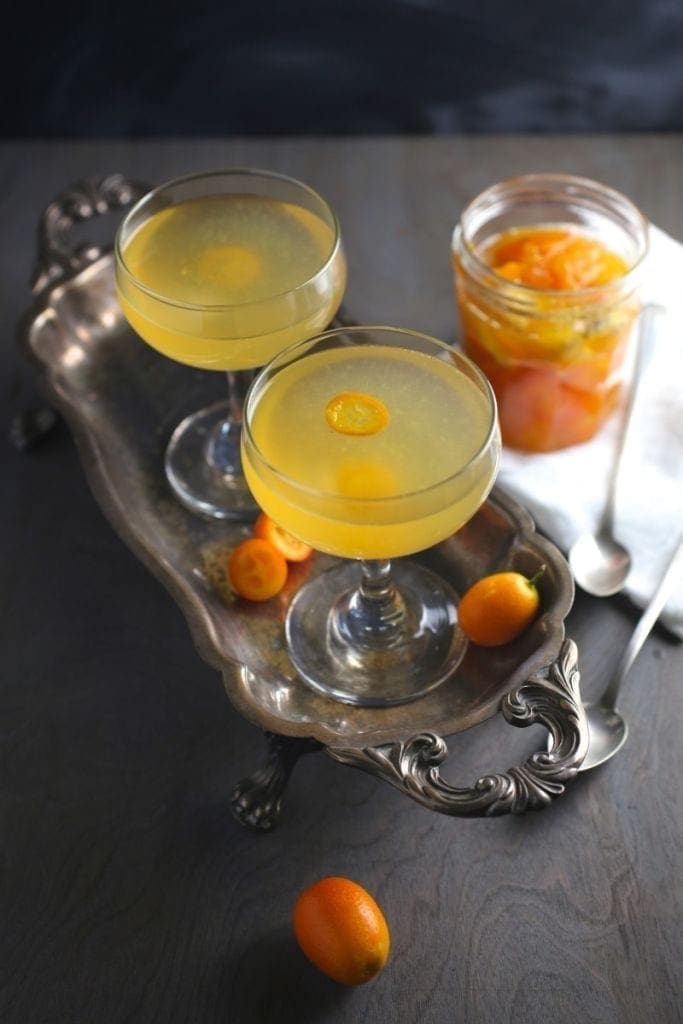 Inspired by this Saveur recipe, we adapted our drink to use the Kumquat-Ginger Syrup instead of a kumquat-infused gin. One benefit is that the syrup can be used as soon as it's cool, whereas the infusion can take a couple of weeks.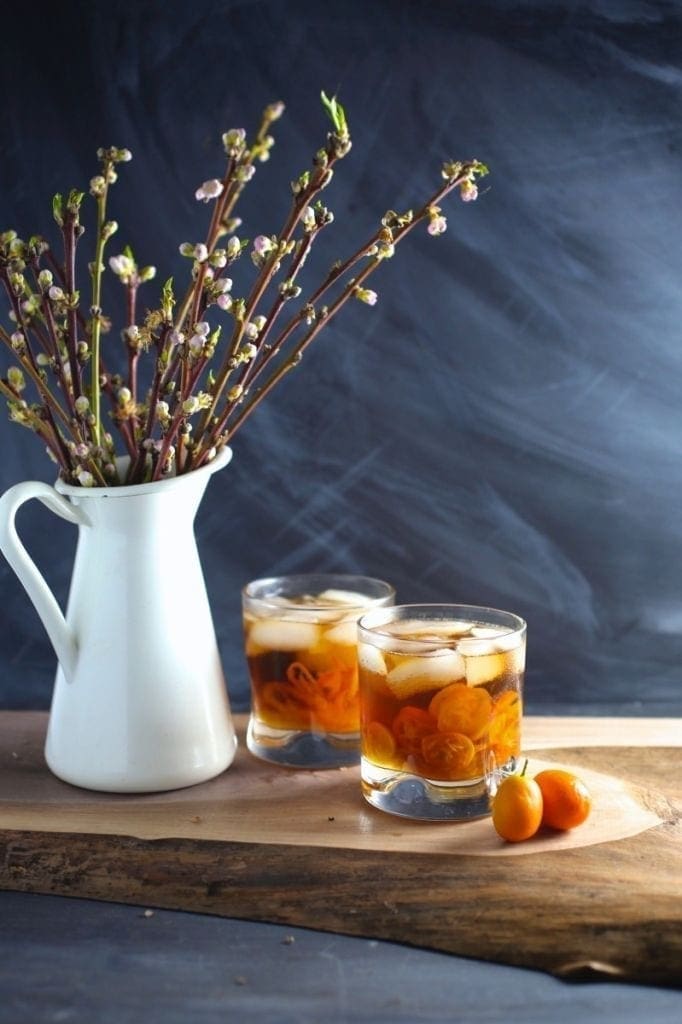 Once you've made the Kumquat- Ginger Syrup, whipping up this drink is about as simple as it gets. Muddle some of the kumquats and their syrup in a rocks glass, add rum and a few ice cubes and stir. Top with some club soda. Bam, done. 

Dark rum tends to have notes of vanilla and clove which is a lovely complement to the sweet/tart flavor of the kumquat syrup. The ginger in the syrup adds to the spiciness, making this a perfect drink in both warm and cold weather. It's basically a Dark 'N' Stormy, with a twist. Yes, please.  read more…