Guys.
Guuuuuuuuuuys.
I just can't with this cake.
LOOK AT IT!
Is this not the most delightfully bonkers looking cake you've ever seen? Hello? Are you listening to me? You're hypnotized, aren't you? It's okay, I get it.
*SNAP*
Welcome back. You can put your shoes back on now and I'll just hand you back your wallet. Ahem.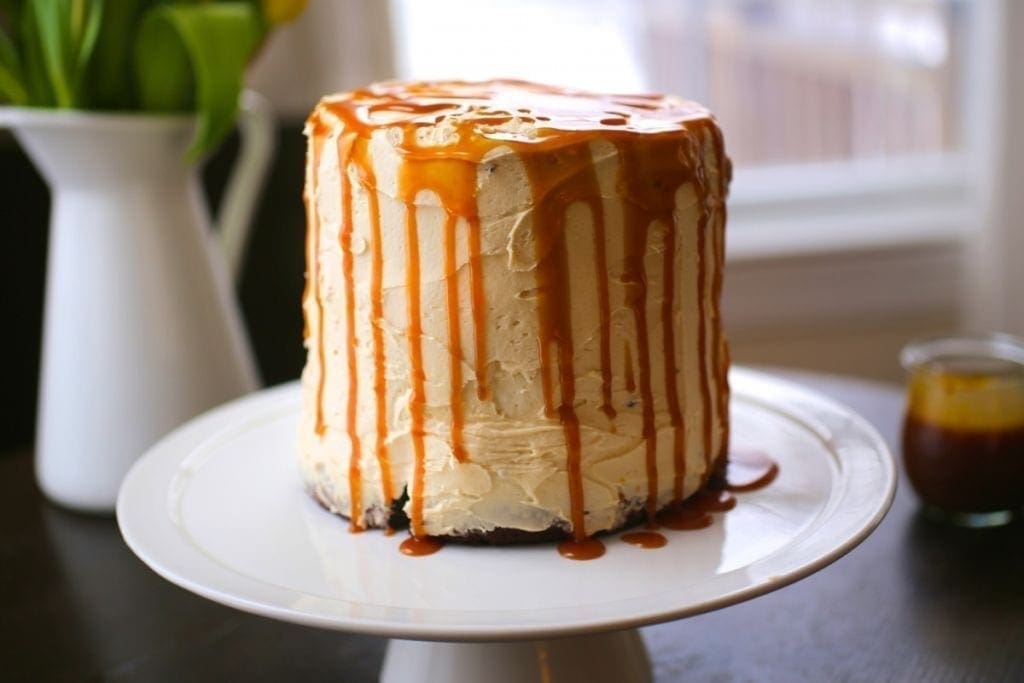 Last week, when my oldest and dearest friend Heather decided to come up and hang out with us for her birthday, Matt and I knew we wanted to make something really special for her. Her birthday also happens to fall on Valentines Day so instead of going out to an overpriced restaurant, we decided to Nerd it up at home and go ALL OUT.
Caramelized green beans is a quick, healthy dish that would be an ideal vegan (and optionally gluten free) side for an Asian-style dinner.
We all have our little quirks and one of mine is that I am… let's just say ambivalent about green beans unless they are cooked one, very specific way. (But when they are cooked this way, I'm adore them and want them all the time). In fact, prepared this way, I find them colossally addictive. I'm odd, I know. I've accepted it (and more importantly, so has Matt, who I'm sure would enjoy green beans prepared any number of ways but somehow never complains when they show up tasting exactly the same, time after time).
It's not like green beans are evil and must be destroyed. I mean, they're not celery. It's just that they're often rather…meh. A bit bland and, even worse, rubbery. And they make a little squeaky sound against your teeth when you chew them (I already admitted to being weird so stop making that face).
Yes, I know those little haricots vert you can sometimes find are tender and perfect (especially steamed and coated with a sharp, mustardy dressing) but, at least around these parts, they are often diabolically expensive. And I like to save my dollars for important things like hats for boiled eggs and gifs of Benedict Cumberbatch being licked by kittens.  Like I said, important.
Pasta with sausage, broccoli rabe and white beans is a classic combination that needs its own name. While you're thinking of one, check out our recipe.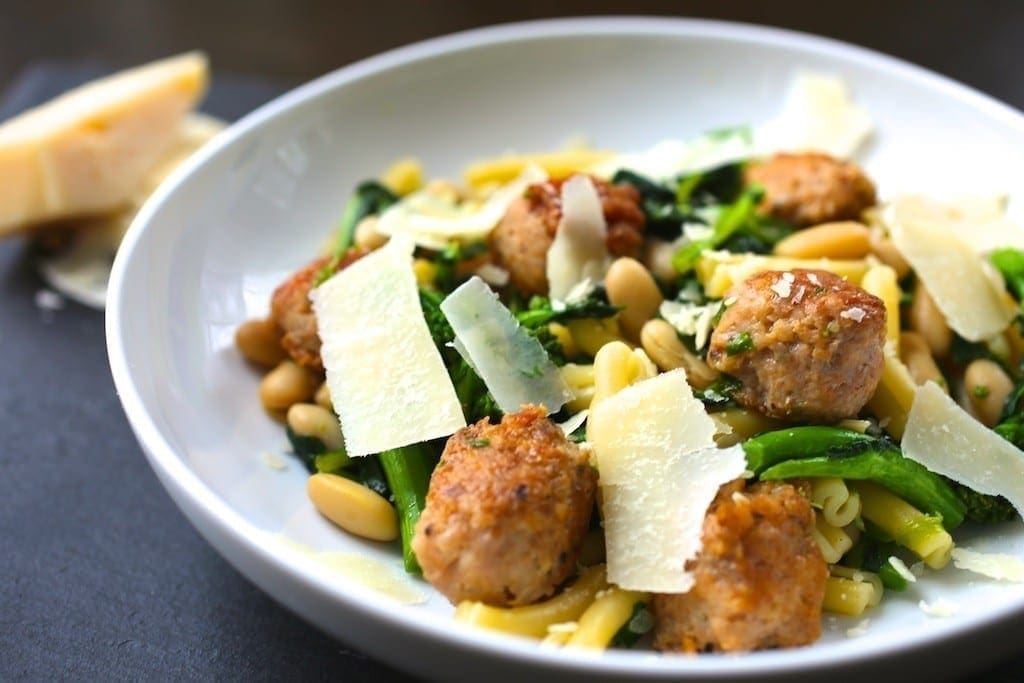 Neither one of us grew up in an Italian family. We didn't have childhoods where there was always a lasagne baking away in the kitchen, twenty people crammed into a dining room, cheerfully shouting at one another to pass the meatballs, Dad sitting at the head of the table with his slicked-back hair, pencil moustache, eating slices of orange, two bodyguards at the door … you know what, I'm thinking of "The Godfather" there, that's what that is.
Of course, it's easy to get inspiration from Italian cuisine – there are are a handful of classic pasta dishes that we fall back on for dinner parties or quick weeknight meals, and I think this might be one of our favorites – it's cheap, easy and phenomenally delicious. We make it all the time.