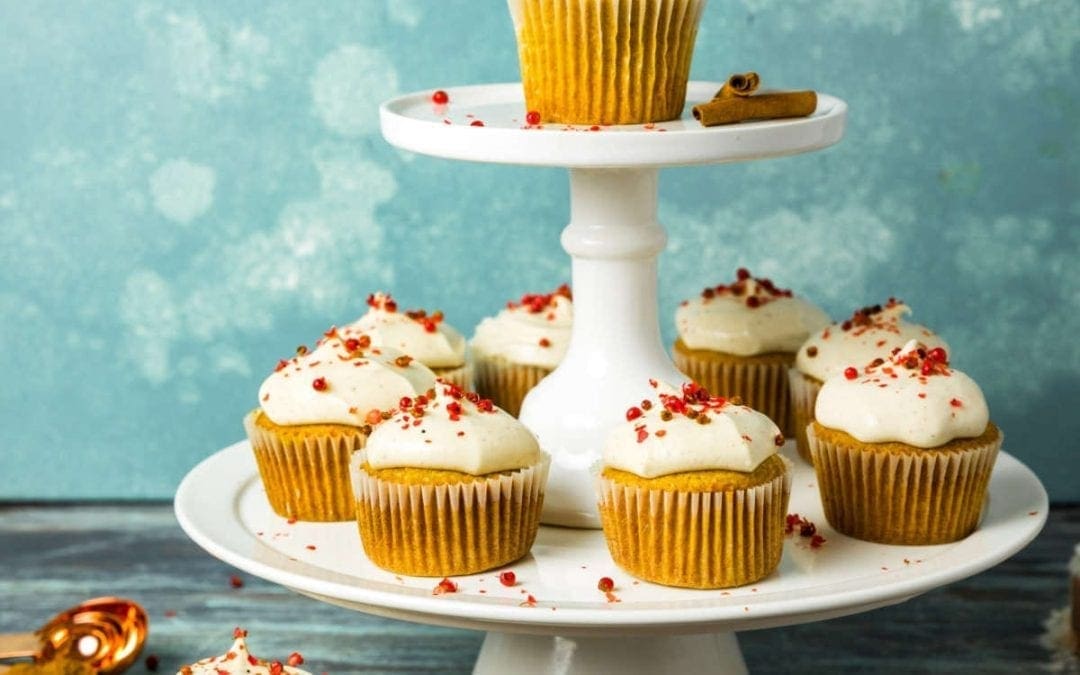 If you like to celebrate Fall by reaching for the pumpkin spice, try its sophisticated cousin, Chai. Complex sweet, spicy and peppery notes combine to flavor these Chai Cupcakes, topped off with decadent Brown Butter Cream Cheese Frosting and a sprinkle of pink peppercorns.
It's easy to knock pumpkin spice. It's the low-hanging fruit – early-dropping leaf, perhaps – of the autumn zeitgeist. But don't worry, we're not heading into a cliched diatribe about hipsters and their spiced lattes and something something Williamsburg gentrification. We're here to celebrate something with more depth, more sophistication, more … panache. Chai is not a new flavor by any means – in fact, it's one of the oldest spice combinations in the culinary palette, dating from thousands of years back in India's history. The nineteenth  century saw it added to black tea and given more of a global reach, but the essential spice base has lasting appeal beyond hot drinks.
No Results Found
The page you requested could not be found. Try refining your search, or use the navigation above to locate the post.